Community Programming
The first step to becoming a TVCTV Community Producer is registering for Orientation. Orientation is a mandatory first step for all newcomers to TVCTV. At our free Orientation you will be introduced to our facilities, our staff, and the opportunities available to you at TVCTV. You will then have a chance to sign-up for our exciting and informative production classes.
TVCTV's public access program enables the public to produce their very own television programs through the use of our professional facilities and equipment. Hundreds of community producers work together on a volunteer basis to develop original programming of diverse interests to the community. Community productions are shown on our cable channels on the Comcast and Ziply Fiber cable systems. TVCTV also offers multiple in-depth training courses on the proper use of professional television production equipment.
Orientation is a mandatory first step for all newcomers to TVCTV.  This free class will introduce you to our facilities, our staff, and the opportunities available to you as a community producer here at TVCTV.  After attending Orientation, you will have the opportunity to sign-up for our exciting and informative production classes and begin your journey into public television production!
To use TVCTV services, you must live, work, volunteer, or attend school in our service area. TVCTV's service area covers:Banks, Beaverton, Cornelius, Durham, Forest Grove, Gaston, Hillsboro, King City, Lake Oswego, North Plains, Rivergrove, Tigard, Tualatin, West Linn and the unincorporated areas of Washington County, Oregon (Note: Wilsonville & Sherwood are not in TVCTV's service area). Proof of eligibility is required before accessing our services. See our Statement of Compliance for more information regarding proof of eligibility.
Programming created or submitted by our community producers must be commercial free, must not contain unauthorized copyrighted material and cannot promote or endorse lotteries or other gambling nor can it engage in or encourage illegal activities.
TVCTV equipment and facilities are not intended to be used for financial gain for the community producer or their volunteer crew.  Community producers are not allowed to charge others for creating a video production using our equipment or facilities or for use of our facilities or equipment. See TVCTV's Policies & Procedures for more information.
Forms:
Manuals:
Video File Specs:
Format: H.264
File Extension: .mov or .mp4
Profile: Main, High, High 10, or High 422
Size: 1920×1080
Audio: AAC-LC, 48KHz, Stereo
Frame Rate: 29.97
Bitrate: CBR 20 Mbps
Web browser FTP Instructions:
Make sure you have Java installed on your computer For help installing Java go to Java's download and install page. You'll need to restart your browser after you install or update Java. Java has partnered with companies that offer various products like Yahoo and Ask toolbar. The installer may present you with the option to install these programs when you install Java. We recommend that you do not install them as they are not needed to upload videos to TVCTV.
Go to producers.tvctv.org to upload your file and submit your request form.
Public programming is on the following channels:
Channel 21
TVCTV Premiere Channel. A mix of local and national programs. Programming is either created using our facilities and equipment, or sponsored all by TVCTV trained producers and volunteers.
Channel 23
TVCTV Encore Channel. More viewing opportunities for a mix of local and national programs. Programming is either created using our facilities and equipment, or sponsored all by TVCTV trained producers and volunteers.
CAN – Comcast 11 | Ziply Fiber 22
MetroEast Community TV, Open Signal, Willamette Falls Community TV and TVCTV all share a channel to create the Community Access Network (CAN). The CAN channel is seen throughout the Portland Metropolitan Area.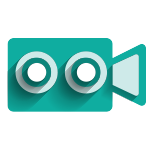 Studio Production
We have a full HD state-of-the-art production studio called the "Community Access Production Studio" (CAPS). It has three robotically controlled HD cameras,  LED lighting, a revolutionary green screen technology called "Chromatte," and a cutting-edge production switcher by Broadcast Pix. The studio layout allows for versatile full-scale productions without the need for large production crews.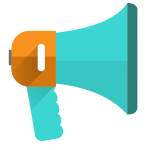 Field Production
Everything a field producer needs can be found in our extensive equipment area. We have 9 High Definition cameras and a wide variety of professional audio and lighting equipment to choose from.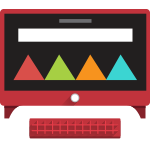 Editing
We offer several Apple MacBook Pro laptops for check-out loaded with professional programs for post-production work, including Adobe's Production Premium software.
Training Classes
Learn Television Production!
Here at TVCTV, we offer two series of classes:  Studio Production and Field Production.  These classes teach the fundamentals behind television production and instruct students on the proper operation of our equipment. Upon completion of a class series (Studio Production, Field Production, or Editing), an individual becomes certified to check out and use the corresponding equipment or facilities related to that area.
Our next virtual Orientation / Producer class is June 15th, 2023 at 6:30 pm!
Current Class Schedule
Sign up For Our Next Orientation / Producer Class!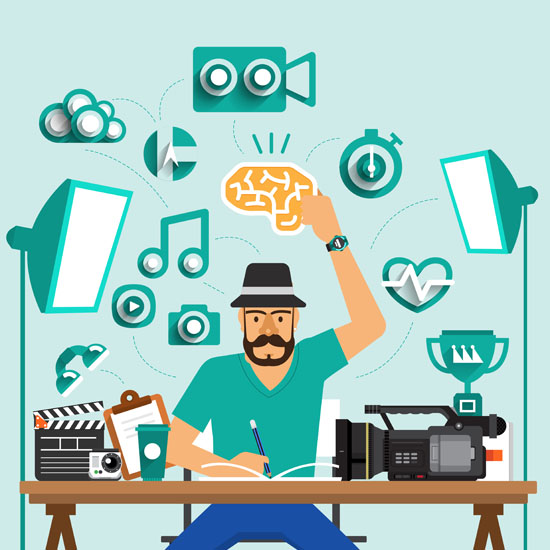 Producers Training provides you with the essential information needed to plan a production and submit it to air on our channels and is the first step to becoming a fully certified field or studio producer.  This class must be taken by anyone wishing to submit programming for air, which was either produced in-house with TVCTV's equipment or externally produced.  Producers Training covers specific responsibilities of the producer and reviews our online submission process.  It also covers copyright permissions, talent releases, libel and slander laws and other topics necessary to protect the producer and TVCTV from potential problems.  After attending Producers Training, an individual is officially certified as a Producer and allowed  to submit programming for air.
Community Access Production Studio (CAPS)
A series of 4 classes that provide in-depth instruction using professional studio equipment and our revolutionary "green screen" technology.  Through hands-on education, students become comfortable operating studio equipment while learning proper television production techniques from our experienced staff.  Students will also directly participate in entire class productions to provide them with experience to get started in producing their own programs.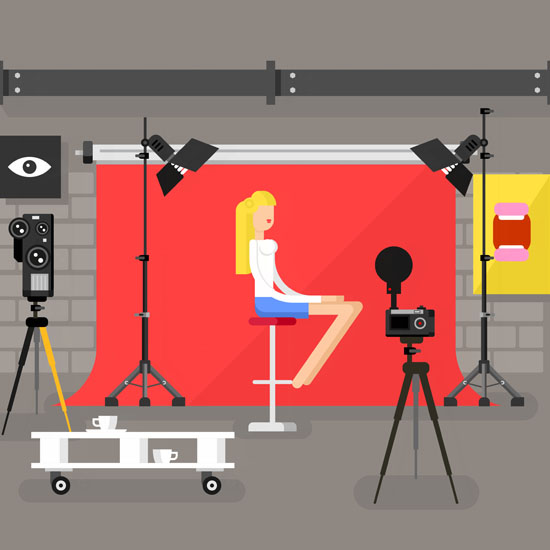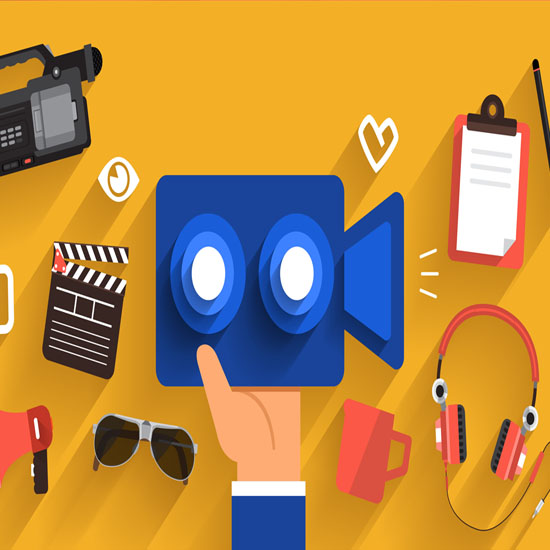 Part A: Field Equipment

These first three 2 hour classes cover proper operation of professional video cameras, audio gear and lighting, as well as time-proven production theories and real world techniques.  Students use this knowledge to go out into the field to shoot footage for their own exciting final productions.
Part B: Adobe Premiere Pro – Editing
Learn how to edit like a pro with step-by-step instructions from our experienced staff.  These three 2 hour classes cover basic editing techniques using Adobe's Premiere Pro software.  We cover everything from how to capture and organize footage, to working with Premiere Pro's powerful tools to arrange and manipulate your shots, to exporting your final production.
Who can use TVCTV equipment?
TVCTV services are available to persons who live, work, attend school or volunteer for a registered non-profit organization in the MACC service area.  If your eligibility is met by being a student, your eligibility expires when you are no longer a student.  If you are a volunteer for a non-profit, your activity is confined to programs supporting that non-profit agency.
If I use TVCTV's facilities and/or equipment to produce a video, am I required to submit it to TVCTV?
Yes.  If you use TVCTV's facilities and/or equipment, we require that you submit a copy of the show to us.
Can I use TVCTV's equipment to shoot productions for my personal video business?
No.  You cannot charge for the use of any TVCTV equipment or services, nor can you use our equipment for any revenue generating activity.  Doing so will result in immediate expulsion from TVCTV.
Do I have to take the Studio Production or Field Production classes to submit shows to TVCTV?
No.  You can submit shows produced outside TVCTV's facilities by just taking TVCTV's free Orientation  and Producer Training classes.  You only have to take the Studio or Field Production classes if you want to use TVCTV's facilities/equipment to produce your show.
Can I rent your equipment?
No, our equipment is available only to members of our service area who have taken the necessary training.  Our in-house production team can offer you a quote to produce your program for you if you cannot take our training.
Can I put my videos on YouTube or another online video website?
Yes, as long as you aren't generating profit from posting the video online.
How many times does a program play on your channels?
We guarantee 5 airplays if your program meets our technical requirements.  Depending upon the type of program, repeat plays may exceed 20 replays during the quarterly cycle we schedule for our channels.
How many people will watch my program?
We can't answer that one because we don't receive viewer ratings.  But, when your program plays on our home channels, there is a potential of a quarter million viewers having an opportunity to watch your show.  If your show is acceptable to play on our premiere channel, the Community Access Network (CAN), over a million potential viewers are yours to entertain or inform.