COVID-19 TVCTV Response
In alignment with the recent announcement from Oregon Governor Kate Brown, beginning Saturday, March 12, TVCTV will drop all mask requirements for both staff and visitors. The Oregon Health Authority still recommends masking for people at higher risk from COVID-19, including unvaccinated people and immunocompromised people. The change comes with support for continued voluntary masking by employees and community members who choose to wear face coverings or other personal protective equipment.
Government Access
Channels 28 and 30 contain our national award-winning government programming, making government more accessible and understandable to citizens in the Tualatin Valley. Through coverage of City and County meetings, local events, or creating innovative programming on issues, TVCTV produces a variety of programming to keep residents informed about their area government, city services, and community life in the Tualatin Valley.  Our Government Access channels expand beyond local interest with NASA programming and late night vintage movies.
Channel 28 presents live coverage of meetings for Beaverton, Lake Oswego, Tigard, and Tualatin.
Channel 30 presents live coverage of meetings for Cornelius, Forest Grove, Hillsboro, King City and Washington County.
Channel 30 in West Linn presents live coverage of West Linn meetings and events.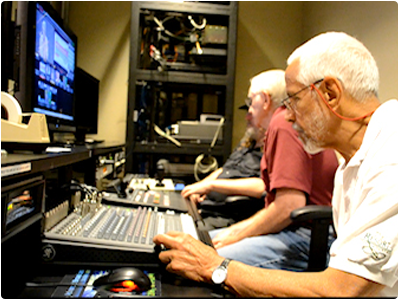 Public Access
TVCTV provides three channels for Public Access.  Each channel has its own guidelines for content. Together they provide a collection of programming created locally and around the world.
Channel 11 (22 Ziply Fiber) is the Community Access Network (CAN).  MetroEast Community TV, Open Signal, Willamette Falls Community TV and TVCTV all share time on CAN.  It is seen throughout the Portland Metropolitan Area.
Channel 21 shows locally produced programming. Programming created by TVCTV trained producers and volunteers using our facilities and equipment, also programming produced within the Portland Metropolitan Area sponsored by trained volunteer TVCTV members.
Channel 23 broadcasts programming created outside the area. Whether originating by another agency or company, all are sponsored by a trained volunteer producer of TVCTV.

Our Work
TVCTV Government Production Services is more than just Government Meetings on TV.  We specialize in client and jurisdictional-focused video production.

New Series
TVCTV presents a new financial planning series
Smart Money
.
The fifteen minute shows, produced at the TVCTV studios, are cohosted by local media veterans Julia Anderson and Joe Smith and is set to premiere on TVCTV this Saturday, March 18
th
at 5pm on channel 30.  Smart Money will air on Wednesdays and Saturdays at 5pm.

Registered producers can upload their shows and fill out a request form to get their programs on the air.